Academy Soccer (Recreational Players)

Academy soccer is organized to provide a fun environment for U4 to U14 year olds to learn the game of soccer and improve the basic skill. The preschoolers/U4 to 8th grade/U14
players will participate in practice activities and games
. Teams are selected based on grade in school. Volunteer coaches provide a fun atmosphere in which players can learn the game of soccer. There is no skill level requirement for this league. Single gender teams will be formed when the number of players/teams support the girl/boy divisions.
Spring registration deadline is March 15, 2020.
Season dates are April 14 to June 4, 2020.
Tuesday and Thursday evenings and a few Saturday mornings from approximately 5:30pm to 7:45pm
Games rescheduled due to weather will be on Saturdays.
The CSC Academy soccer program is the foundation of our club and is designed to encourage our players to develop a passion for the game of soccer. Younger players are allowed to explore soccer through small sided games.

Parent volunteer coaches are required for each team and are supported by our club professionals.
Preschool -

Lil'Kicker

-U4-U5

Spring Season $78

Kindergarten-

Kinders

-U6


Spring Season $78

1st grade & older-U7 to U14


Spring Season $98

Late Fee after March 15, 2020


Late fee $15- wait listed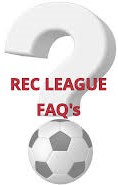 Click

HERE

to view the CSC Handbook:
Guidelines for the Casper Soccer Club Recreational Player & Parent