Academy Soccer (Recreational Players)

Technical Soccer Skills Training Monday's at 4:30pm field 2

10U Coed - Championship Game
Chicago Fire vs Columbus Crew
Tuesday, October 6th 5:30pm - Field 2S
CSC greatly appreciates the understanding of the parents when the schedule is changed.

Careful consideration is given to any decision about playing or not playing.

We follow the guidelines of US Youth Soccer and US Soccer.

The US Soccer Recognize to Recover does not specifically address Air Quality, we sought the guidelines of other sources.

Although specific guidelines are not provided by US Soccer for Air Quality, the same principles will be applied to air quality as they are for other environmental conditions.
For the remainder dates of the Academy League, when needed- We will adjust the activity to less intense practices, add additional breaks and possibly shortening the time spent on the field.

Players with lung or breathing conditions will need to monitor and adjust their activities accordingly.
Please, Leave your pets at home during the Academy program.
Academy soccer is organized to provide a fun environment for U4 to U14 year olds to learn the game of soccer and improve the basic skill. The preschoolers/U4 to 8th grade/U14
players will participate in practice activities and games
. Teams are selected based on grade in school. Volunteer coaches provide a fun atmosphere in which players can learn the game of soccer. There is no skill level requirement for this league. Single gender teams will be formed when the number of players/teams support the girl/boy divisions.
Preschool -

Lil'Kicker

-U4-U5

Spring Season $78

Kindergarten-

Kinders

-U6


Spring Season $78

1st grade & older-U7 to U14


Spring Season $98
The CSC Academy soccer program is the foundation of our club and is designed to encourage our players to develop a passion for the game of soccer. Younger players explore soccer through small sided games. The program is volunteer based and relies on the generosity of the volunteer parent coach to dedicate a couple hours a week to the young players.
Parent volunteer coaches are required for each team and are supported by our club professionals. If a team does not have a volunteer coach, a parent or a group of parents will be asked to volunteer.
Parents, We need your Help! The Casper Soccer Club Academy Soccer program depends on volunteers to coach.

The parent coach is a vital part of the program. You would be under the guidance of our trained coaching staff.
Each team will need a volunteer parent coach to guide them through the season.
A discount is available for volunteers who complete the volunteer registration requirements.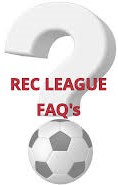 Click

HERE

to view the CSC Handbook:
Guidelines for the Casper Soccer Club Recreational Player & Parent