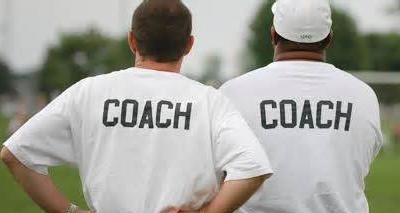 Coaches Corner-Rec Soccer
As a Coach of Youth Sports, you want your players to enjoy all aspects of the game. FUN!! is the number one goal for the players. The Parent goal is to learn or advance their physical ability. You want to prepare your team and players to be successful on and off of the field. The Primary goal of the Casper Soccer Club Coaches must be to promote the healthy physical, mental and social development of players.
The objective of the coaching program is to provide the best soccer experience possible for the players which can only be met by enthusiastic and dedicated People. Dedicated people include the first time coach, who volunteer's to coach their child's team with little knowledge to the veteran Blades coach who has coached at every age division.
Please contact the Recreation Coordinator at RecSoccer@caspersoccerclub.com, if you are interested in coaching or assistant coaching in any aspect of the game. Volunteer coaches are in high demand. We hope to make it easy by offering several training resources.
Coach Training Sessions
Recreational Coaches - HELP! I Volunteered to Coach . . . . Now What?
The Parent Volunteer Coaches is a vital part of the Casper Soccer Club Recreational program. Many first time coaches volunteer or are volunteered for the job. The Goal of Coaching a Recreational Soccer Team is to Create a Fun, Learning soccer environment for your players in training and in games. The First step is to relax and think about the fun you are going to have with the young players. The next steps are to contact the Recreation Coordinator at RecSoccer@caspersoccerclub.com, and request coaching materials and to network with the other coaches for advice and assistance and the opportunities to work together.
Click HERE for US Youth Soccer It has some helpful tips and information for coaches.
Sample Training Activities are available HERE, courtesy of the US Youth Soccer Coaches Connection.
The Official US Youth Soccer Coaching Manual is available HERE.