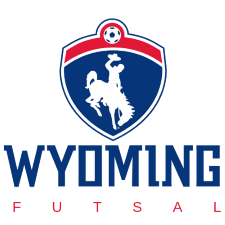 FUTSAL Youth Development Program
CSC FUTSAL for the 8U - 14U player - Birth year 2006 to 2012
Futsal is a variant of soccer, played on a hard court indoors with border lines, walls are not used. There are 5 players per team on the field, one of which is a goalkeeper. The game will be played with little, or no contact. Futsal will motivate players in an environment that is conducive to learning and improving foot skills. It allows the player to frequently touch the ball on the field and presents many opportunities to score goals and score often. Futsal allows the game to be the teacher and the coach is the facilitator.
Wyoming Soccer Association (WSA) has received a soccer grant to grow the game in our area. The Futsal league is being offered to us at no cost!
Registration is free -No fees for players -

Click here to Register

Ages 8U to 14U

Players recieve a free uniform

Team will participate in an interstate Futsal Legue on Nov 23 & 24 in Casper

Opponents will include teams from Gillette, Laramie, Rock Springs & Sheridan
Training and Game Details for Academy (Rec) Players -Click here to Register
Schedules will be emailed out to everyone the week of October 8th.
Practices and games start the week of Oct 14th ending Nov 21st

Monday, Tuesday, Thursday 5 to 8pm

Tuesday 4:30 to 6pm, Thursday 7:30 to 9pm

Younger ages at earlier times
Practices will start the week of October 28

Monday, Tuesday and Thursday evenings

Coaches select the teams
Teams will be based on age and request are welcome with the age groups.
U8 teams will play 5v5 without a goalie
U10 & older will play 5v5 with a goalie