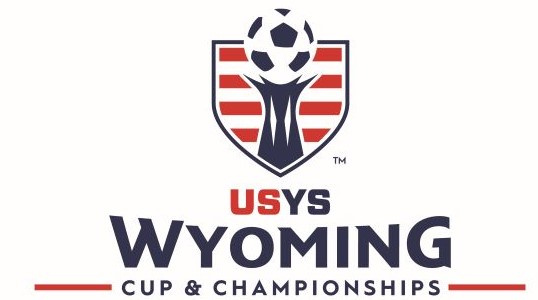 Championship (Gold) Division - Cup (Silver) Division -
10U to 15U
United Cup (Bronze) - 8U to 12U Teams
North Casper Soccer Complex - 1700 East K St, Casper, WY

No overnight camping at the soccer fields.
No pets, please keep your pets at home during the Event
| | | |
| --- | --- | --- |
| Age Division | Wyoming Cup & Championships | Wyoming United Cup* |
| 7U/8U | NA | $300/team |
| 9U/10U | $515/team | $515/team |
| 11U/12U | $595/team | $595/team |
| 13U/14U | $705/team | NA |
| 14U/15U | $705/team | NA |
Registration submitted after April 28 will be subject to a $50 late fee.
*There is no qualifying requirements for teams participating in the Wyoming United Cup divisions of the event. A
ges 8U, 10U & 12U for bronze level or RecPlus teams. All 8U teams will receive participation awards. 1st & 2nd place will be awarded in the 10U & 12U United Cup teams.

Wyoming Cup & Championships will contract USSF certified referees and referee assignor. Referees must be USSF certified for 2023.
The event will utilize a 3-man referee crew were appropriate.
USSF Referee rules, policies and procedures will be followed. In order to comply with the Laws of the Game, all games will employ the diagonal system of control and be assigned according to the following order of preference:
One registered referee and two registered assistant referees

One registered referee and one registered assistant referee and one unregistered club linesperson

One registered referee and two unregistered club linespersons

One registered referee if one registered referee is appropriate for the level(age) of competition or no unregistered club linespersons are available
The Casper Soccer Club appreciates the hard work, dedication and professionalism the referees bring to the event. We are thankful to the experienced referees who return to the event every year and appreciate the new upcoming referees.